Empowering researchers with sophisticated tools
Easily setup schedules, milestones, tasks, using Elixir's intuitive dashboard. We are currently in beta phase, open for university and solo trials. Enroll now!
Research Templates
Browse 100s of thesis templates and research paper templates to start your writing easily.
Cloud Storage
Get unlimited storage with our "pro plan" and securely save all your files on the cloud for peace of mind.
Chat
Inbuilt chat feaure so you can easily chat with supervisors and co-supervisors and get prompt response.
Calendar
Easily remember what you should do today with Elixir's Calendar feature.
Note Taking
Keep a complete record of all your meetings with your supervisor with Elixir's inbuilt note taking feature.
Schedules
Conveniently design schedules for each PhD scholars or researcher and add other researchers to the research team.
Task Planning
Supervisors and students can easily create research tasks and assign it to schedules to effectively manage research.
Student Records
Manage all milestone and annual progress reports with Elixir's record management system.
Who will benefit from Elixir Research Platform?
Elixir is designed for everyone in the research ecosystem including Ph.D. Scholars, Supervisors, Head of the Departments, Dean of Research, Vice Chancellor and Research Office Staff.
Elixir for Ph.D. Scholars
Plan, Execute and Succeed in your PhD Research with Elixir's inbuilt task templates, thesis templates and much more.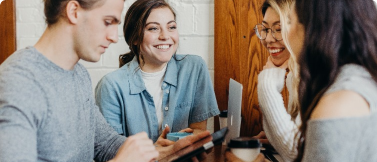 Elixir for Research Supervisors
Take your PhD Supervison to the next level with Elixir's Intuitive Dashboards and functionalities and ensure timely PhD Completion.